Da ein paar Tage in einer fremden Stadt keinesfalls für fundierte Tipps reichen, haben wir einfach einen Local nach seinen 5 Lieblingsorten gefragt. Wir präsentieren: den Local's Guide To Krakow.
Text by Juliusz Lorenc

1. ALCHEMIA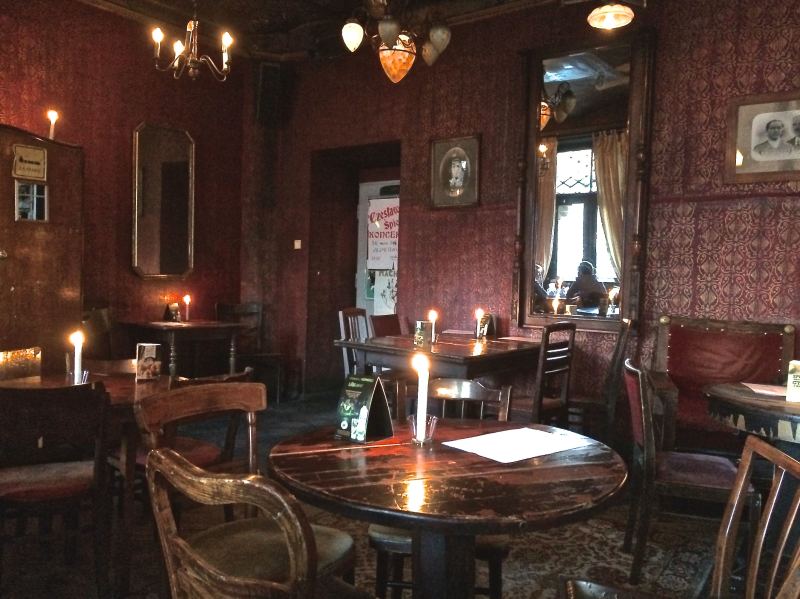 It is one of the most recognizable places in Krakow. It is hard to define a genre of that place, you can eat food like in a real restaurant, drink fancy drinks and listen to a live music like country, jazz or blues there. Everyone can find something suitable. From outside it looks unfriendly and scruffy, but coming through the door is like traveling through the wardrobe to Narnia. We enter a place which we didn't even expect to see. Alchemia is furnished with old tables, chairs and pre-war pictures showing life in Krakow before second world war. All that creates an amazing atmosphere which cause us to stay there for a pretty long time.
Adresse: ul. Estery 5, 31-056 Kraków
Website | Facebook

2. CHEDER CAFE

It is a Jewish-style café in the center of Kazimeirz, the Jewish district of Krakow. We can taste there an outstanding Israeli coffee with a lot of spices. They serve tasty pies and tarts which fits perfectly with coffee. It is a really calm place where we can read our favorite book, have a pleasant conversation or just simply relax after a busy day.
Adresse: ul. Józefa 36. Kraków
Website | Facebook

3. FORUM PRZESTRZENIE

Right now, probably the most fancy and popular pub-club in whole city. In 70-ties Hotel Forum was a very expensive place only for wealthy politicians or guests from abroad because of the great view on Wawel King's Castle. After 30 years of existence the hotel got abandoned. In 2010 two open-minded folks got the idea to create a club on the ground floor of the hotel. Forum is a place famous of its guests which are really fashionable and have a good music taste. Every weekend we can go for an electronic music concert or hang out there with friends and spend all night talking and drinking. Frankly, it's not a cheap place but dancing to cool music while having a view on a king's castle is totally worth it.
Adresse: Marii Konopnickiej 28, Kraków
Website | Facebook | Instagram

4. GLONOJAD

If you are a vegetarian or just appreciate tasty food you should definitely try Glonojad which means 'algae eater' in polish. They serve various types of vegetarian food but in an extraordinary way. Besides great food, the customer service is just excellent. Waitresses will always make a little conversation with you, introduce themselves and joke about each other. Cool place if you want to eat tasty, quickly and in a great atmosphere.
Adresse: Plac Matejki 2, Kraków
Website | Facebook

5. PIWNICA POD BARANAMI

Legendary pub placed in the Main Square. Piwnica was always a place where the best Krakow bohemian artists spend days and nights singing, dancing and cheering. Playing there on a stage is a great honor for every artist. It is recommended to drink there beer or vodka, vodka or beer, in order you want. Bohumil Hrabal always spent there a single night every time he was in Krakow, but he didn't have any memories from there. Figure out why…
Adresse: Rynek Główny 27, Kraków
Website | Facebook